"Off we go!"
That is what I wrote in my journal at the beginning of this trip. I watched Mary Poppins Returns (2018) before going and loved the scene where she prepares the bath for the children. For a moment, Mary Poppins sheds her austere attitude and allows her excitement to peek through as she murmurs, "Off we go!" before tumbling backwards into the bathtub.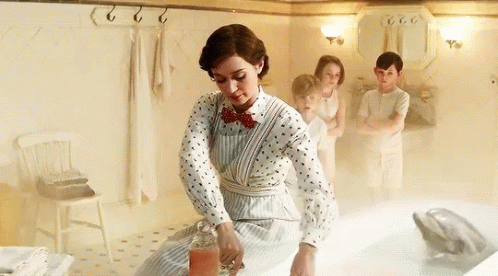 And that is how I felt headed to Thailand. An unknown adventure awaited! The song accompanying the bathtub plunge is called "Can You Imagine That?" I can honestly say that I would never have imagined what this past semester would bring! I saw some amazing sights, met some wonderful people, and struggled more than I expected. 
With such a mixed experience, I wondered how I would feel on this last full day here in Thailand. Excited? Sad to go? Let down? Regretful that I did not do more? 
But honestly, I feel exactly like I did back in January. Excited for the next plunge into the tub! Unknown adventure awaits. It is time for the next stage of life and I am embracing it with open arms. In July perhaps I will write a post looking back more objectively on this semester. But for now I can say I feel…anticipatory. It is time for the next adventure. 
Are you ready? Off we go!