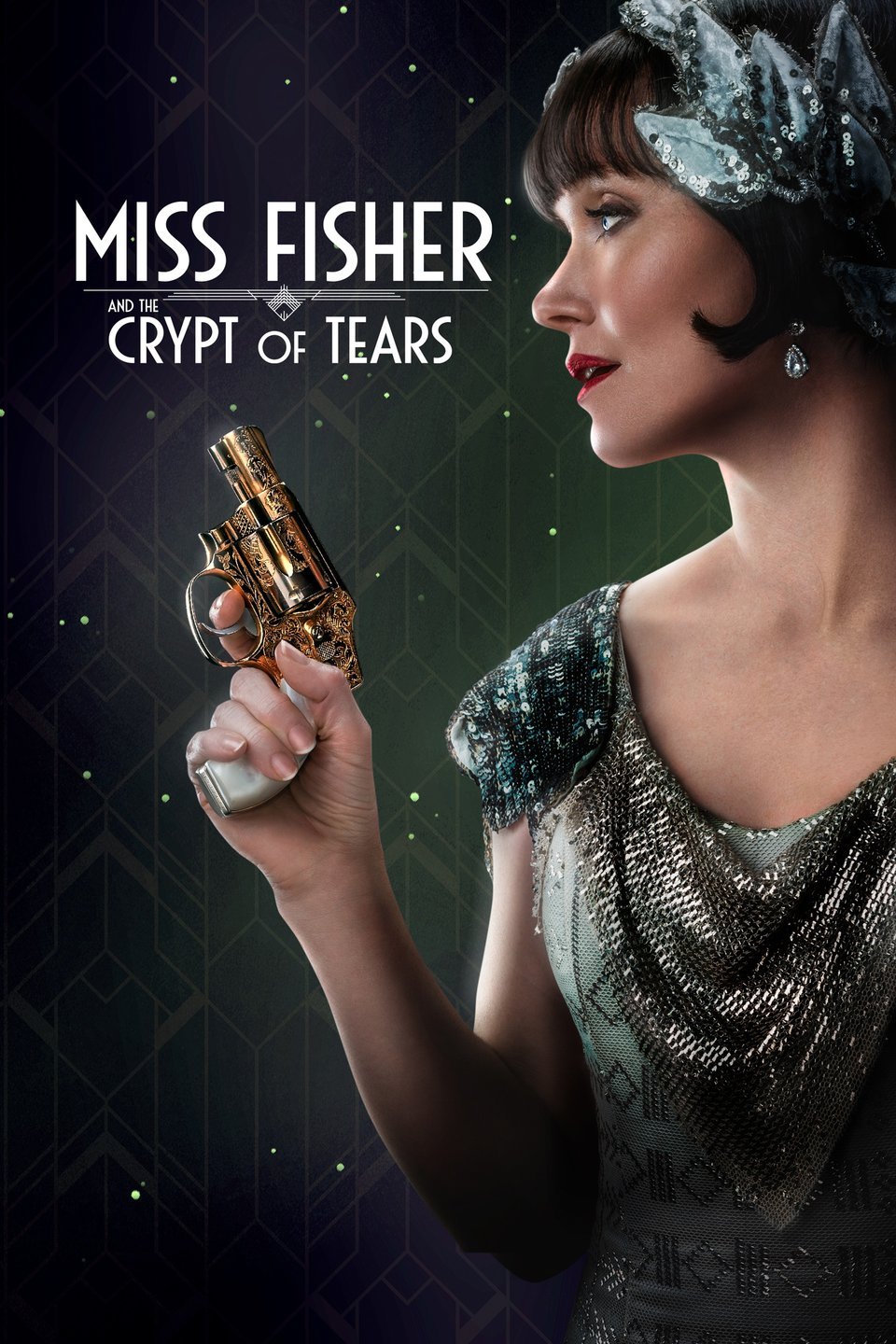 If you have followed this blog long at all, you will know I am a huge fan of the TV show Miss Fisher's Murder Mysteries. So, you can guess at how excited I was when I heard they decided to make a movie. Miss Fisher and the Crypt of Tears (2020) released on Acorn TV last month and I talked Bethany into watching it with me last night. It was…okay.
The adventure leaves behind Australia and occurs primarily in London and Palestine. Between rescuing damsels in distress and solving several murders, Miss Fisher uncovers hidden tombs, dodges ancient curses, and spends a considerable amount of time looking fabulous in the desert. The movie basically turns her into a female Indiana Jones. Though Dot and Aunt Prudence get their cameo moments, the only other character from the TV show with any amount of screen time is Chief Inspector Jack Robinson. 
It is a fun, action packed movie and well-acted. Essie Davis (Miss Fisher) and Nathan Page (Jack Robinson) are always great and their natural chemistry shines despite quite a lot of unnecessarily plot angst. The costuming remains as fabulous as ever. And though several scenes tried way too hard to come across artsy, I thought even the filming did a good job. 
The problem is really the plot. It is something of a mess. You don't have time to think much about it while watching because every five minutes presents another action/chase/shooting/fighting scene. But it tries so hard to keep the viewer constantly entertained that it makes it hard to focus. And once you think you finally understand the mystery, someone starts shooting and Miss Fisher heads off to a different country on a rabbit trail that feels out of nowhere but apparently ties in somewhere. 
And did anyone ever tell poor Dot that Miss Fisher didn't actually die?? 
Overall, I would say if you enjoy the world of Miss Fisher, definitely give it a watch. And if you don't but the idea of a female Indiana Jones intrigues you, also give it a try. I would absolutely watch more Miss Fisher movies if they came out. The ingredients are all there for something good…it just needs a more cohesive plot.