A man is accused of committing murder, and only his wife can save him. However, she has her own agenda and has decided to become a witness…for the prosecution. 
Witness for the Prosecution is an Alfred Hitchcock movie based off an Agatha Christie play. I love those two and had high expectations for this film. However, at least initially, instead of the twists and turns I expected, the movie primarily revolved around an old, fat lawyer yelling at his nurse.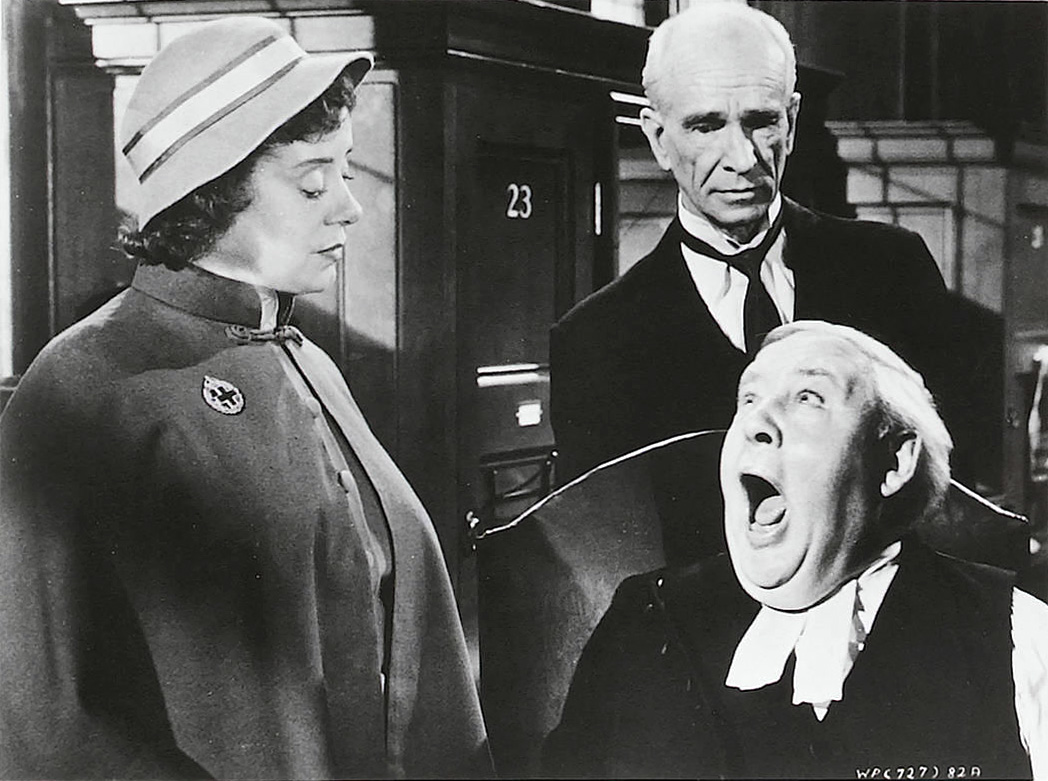 It eventually picked up as the movie went on but often veered off track with random side stories. There is a great story here, but it is too padded with "extras" to be truly entertaining. 
However, the ending was brilliant and unexpected and everything I hoped for in Alfred Hitchcock and Agatha Christie. I found the fat lawyer endearing, though most of the other characters were annoying. This is one I would go back to and re-watch, but I don't necessarily recommend if you don't already love black and white movies with veering plots.