Have you seen the quarantine house memes? They tend to pop up on my favorite niche meme pages…like law school memes and Jane Austen memes. The premise is simple: pick a house!
I'd have to go with House #6 because Dorothy Parker. 
After much analysis….I have to go with House #4. House #5 close second because Howl. 
House #4 maybe? It would be highly entertaining. 
Going to have to go with House #3. The combination will either find the cure to COVID-19 or spend the entire time on theoretical debates. Entertaining either way.
House #5 because Mary Poppins.
House #6. Someone has to keep Laura sane.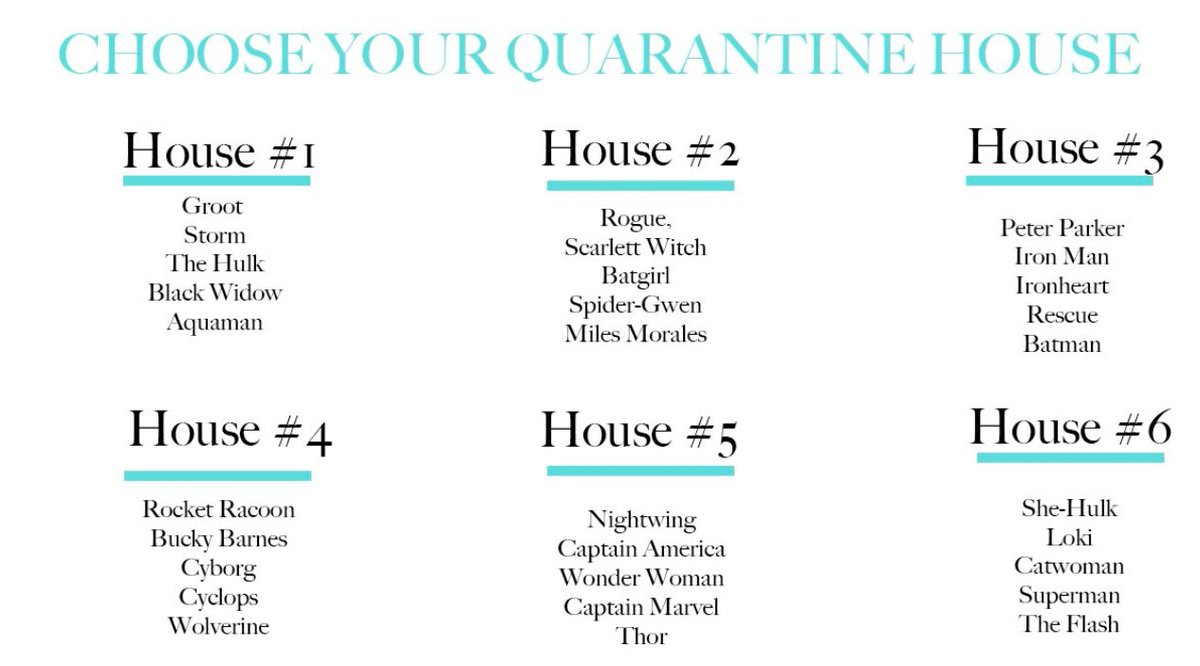 House #2. I like the idea of House #5, but seems kind of intense for being trapped in one place.
As my friend Kayla said, "That would be kinda awkward hanging out in houses with a bunch of dead guys."
I lean House #6 but admittedly know little of dogs. 
House #4 all the way. J. Scalia, dissenting forever.
House #II for Justices Thomas and Frankfurter. I would go House III because Scalia but the Chief Justice would drive me crazy.