Short review: I'd much rather watch Barbie in the Nutcracker. 
Longer review: Disney takes one of the most classic ballet storylines, removes dancing and imagination from it, and returns with a generic tale of girl power and Newton's Third Law of Motion. 
To be fair, The Nutcracker and the Four Realms contains beautiful costumes and lovely, lush scenery. Considering the amount of character depth she has to work with, Mackenzie Foy does a good job with Clara. Several other big names make an appearance, including Matthew Macfadyen, who either plays only one role or decided to approach "grieving Father" the same way he approached Mr. Darcy. Broody. Very broody.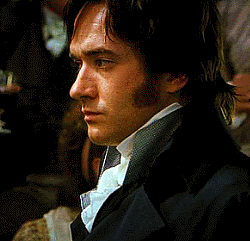 Unfortunately, those are the highlights. The plot gave off a Narnia-wannabe vibe, but it reminded me more of Disney's live action Alice in Wonderland. And that is not a good thing. I did appreciate that costumes stayed fairly period-specific in Nutcracker, though. No trousers. (* cough, Alice, cough *)
The storyline contains several plot holes and inconsistencies that never get resolved — or even addressed. The lack of magic and emphasis on science might fit society's interest in encouraging girls to go into the STEM fields, but it removes any sense of wonder or imagination from the plot. Finally, the story's treatment of females and womanhood in general goes overboard trying to correct traditional female movie roles and as a result sidelines some of the most beautiful elements of the ballet and the movie, including the lush costumes.
Overall, I would say a movie that could have reached something great but gets sidelined and loses the point of the Nutcracker. 
SPOILER
I said the movie falls "trying to correct traditional female movie roles." That is true…until it doesn't. The villain in the movie, besides being utterly predictable, behaves like a typical femme fatale. She wants strong men around and vindictively targets the other female guardian. This isn't a groundbreaking female character. This is an annoying stereotype. And further, she is the only character who appears to relish the fashion and beauty around her. She's the most traditionally feminine…and so predictably the most evil character. I found the motivation here disappointing.