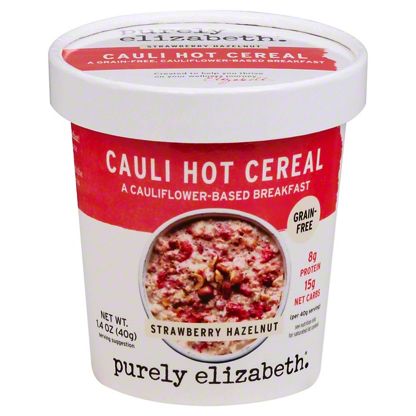 When I eat my oatmeal, I do not tend to think, "You know what would make a great substitute? Cauliflower." 
And I certainly wouldn't think "strawberry hazelnut" when then thinking of flavors to add to the cauliflower. 
But you know what? It is actually pretty delicious. It was fairly crunchy which might have meant I cooked it incorrectly, but I thought the crunch added good texture. The hazelnut provided a nice, nutty aftertaste and the strawberries kept things sweet. And with 8 grams of protein, this makes for a nice breakfast or lunch. I'll definitely be getting this again.